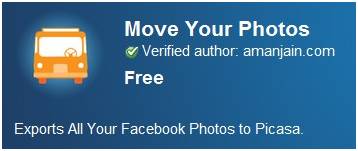 Last month I wrote a post about how to import your Facebook pictures into Google Plus.You can do this manually by first downloading your Facebook photos and then uploading them into your G+ Photo albums.
In the comment section of my post some people were kind enough to point out some alternate ways of importing your Facebook photos into Google Plus.
You can for instance use Photograbber, which also allows you to download your friends photos or any other photos that have you tagged for instance.
An interesting comment came from Christopher Russell who wrote a post about importing your Facebook photos into G+ using a recently released Chrome browser app.