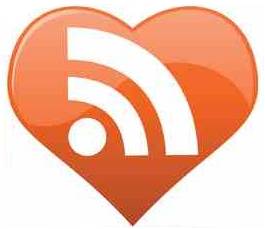 As a marketer, you have countless new ways to get news, industry information, keep an eye on your competition, listen to what your customers say, et al.
You can visit blog and news websites, you can use social bookmarking sites, such as Digg or Stumble Upon, or news aggregators such as Alltop or Popurls, take a dip in your Twitter stream or do a search in Google.
Personally I use a lot of these tools. But my favourite one is good old RSS. I love my RSS Reader.
Here's 3 good reasons to use one:
1. Subscribe and you are done! In an RSS Reader all the information comes to you. I just open up my Google Reader each day and all the latest posts from my favourite blogs and sites are there. It's the easiest way to flick through fresh content.
2. In an RSS Reader you are in control. You can tag, share, visit the blog of a post you like, you can even track keywords and #hashtags in your RSS Reader. All in all, it is like having your own fully customisable newspaper.
3. You can become a content curator! After a scan each morning you will probably find one or two really valuable posts you can share with your network – with your friends, followers and network on Twitter, Linkedin or even on your blog. One click and you are done.
In my experience, marketers don't often use RSS. For some reason it always had this techy aura. But that's not true. It's super easy to use! Just think of it as your daily – customisable – newspaper! If you are not sure which RSS Reader to choose – I recommend Google. Check the post "How to set up a Google RSS Reader in 3 minutes flat"!
PS… if you are still a little hazy on what RSS actually is, check out this post "What is RSS?".