McKinsey change the purchase funnel!
Everyone knows the purchase funnel gets narrower towards the end, right? The entire marketing process has been aligned to this principle for more than forty years.
Well, now we can think again. McKinsey's recent global study shows a definite change in the way consumers research and buy products. And that opens up ways of smarter marketing.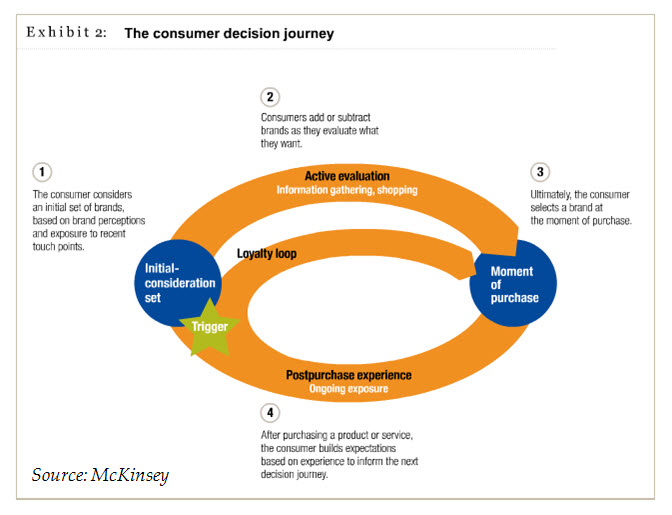 McKinsey have replaced the traditional purchase funnel with the 'Customer decision journey'. At the beginning of this journey, the consumer begins with an 'Initial consideration set' of brands or products. So far, so much the same.