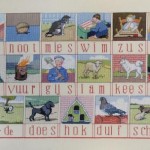 Two years ago I would meet people everyday whose organisations did not have a presence in social media yet. But now, most companies I talk to are present in social media.
This is my non-scientific way of saying if your company is not in social media yet: you're late.
So, without you having to change the company overnight, here are:
7 Tactics for SME business leaders to kick start social media today
1. Listening is easy
Start with a Google search on your own company name. Hopefully you get your own website (if not, check here if your website is optimised for search engines). What else do you get? Any reviews maybe? Perhaps people are already talking about you. Try the same for your competitors. Get a feel.
2. Start monitoring (also easy)
Set up some alerts for your company name, your products and for yourself as owner or CEO. Monitor what people are saying about your latest campaigns or press releases. Check out these 5 monitoring tools that allow you to monitor Google, Twitter, Blogs, RSS feeds and more. They are free. And easy to use.
3. Set up Google Analytics for your website
Quite possibly your website is just a brochure for you. You do your business mostly through traditional marketing and sales channels. But when you start actively communicating on the social web, you're gonna have to start measuring stuff. You need to know what works and what doesn't. So, get Google Analytics implemented on your website today. By the time you get into social media, you have already gathered some benchmark data!
4. Get a RSS Reader
A RSS Reader is a great way to stay up to date with developments in your industry, but also with the latest social media news. Start following some social media news sites and blogs. Read what other companies do on the social web. Learn. Get inspired.
5. What about your staff?
Look inside the company. How many of your people are on Linkedin? Any on Twitter? How social savvy is your company? Any front runners? What do they think? Get their input. Kick start the discussion internally.
6. Lead by example
Since your company is not in social media yet, it's up to you as a business leader to change that. To get some initial buy in from the rest of your management team, it's always good to lead by example. Even when you are not so socially savvy yourself; there's one thing you can do to show your good will: optimise your Linkedin Profile properly. Your staff will be impressed!
7. Call a social media strategist
The social web is a big place. Lots of channels. Different target audiences. Different needs. Different content. You need to join things up properly and make your efforts on the social web work towards specific business objectives. I wouldn't advise on diving in head first without a strategy.
You need a strategy.
To help start your thinking on social media strategy, here's a link to a document my business partner published a while back. It's a 4 step social media strategy framework for business leaders. Hope it's useful!