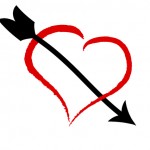 Most of us marketers, aged 30-ish plus, were professionally born and bred in the age of mass communications. So, it's not strange that many marketers enter the social media arena with a mass-marketing headset.
Social media marketing: about Reach?
If there is one thing you need in mass communications; it's Reach. You need to reach a lot of people, for the simple reason that only a few of those will buy something from you.
When you are still is mass-marketing headset, it is tempting to view social media as a new way to reach more people.
But search engines and social media have changed the landscape of marketing communications forever. This is because on the social web you can now reach people directly!
So, why would you put money, energy and resources into reaching many when you can also choose to reach only those that you need to reach? That strategy is much more effective.
A different headset
Social media marketing is not about reaching more people. Social media marketing is about reaching specific people.
This is a completely different headset.
If you want to become a successful marketer on the social web, there is one thing you need to fundamentally change in your thinking:
You don't need to go out and find customers.

Customers need to find you!
This has massive impact on your marketing communication strategy. You need to first focus on being found by specific target audiences. Then you start focusing on Engagement.
Social media marketing: about Engagement!
Now we get to the real crux of it: what are you going to do once your target audience has found you?
The answer is: you need to talk to them. Engage in a real conversation with them. Listen to them. Answer their questions. Inform them. Offer them great customer service. Make it easy for them to Engage with you!
Social media marketing allows you to build real relationships with your prospects, customers and stakeholders.
This is where in my opinion social media marketing is at its core closer related with public relations than with marketing. You can move people from one place to another. Earn their Trust. Influence the way they think about you. Influence what they tell others about you.
Social media marketing gives you opportunity to turn strangers into friends, friends into customers and customers into ambassadors.
This is a massive game changer!!
And it is not about reach. It's about engagement.