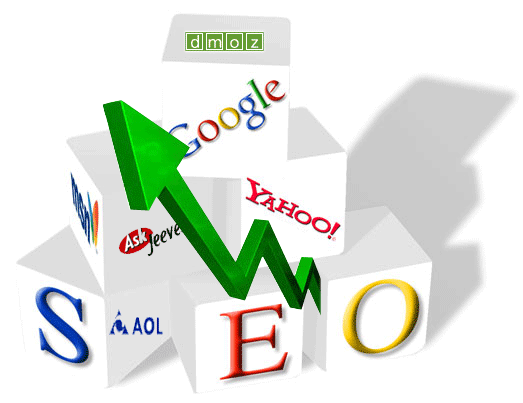 Social Media & SEO: In the last month or so I have published quite a few posts on Search Engine Optimisation (SEO). I talked about the importance of Basic SEO Knowledge, the chances Google offers you as a marketer, Self SEO Diagnostics and Developing a Keyword Strategy.
But this blog is about marketing on the social web. So, what's with all the SEO?
Social Media & SEO: why you need a Keyword Strategy
SEO is a critical ingredient for your social media marketing, PR 2.0 and Content Marketing activities on the web.
NOT having a clear Keyword Strategy, will make your communication efforts on the social web much less effective in reaching your target audience, and, most definitely, your communications will not be be sustainable.
Marketing on the social web is all about being found by your prospects, customers and stakeholders. And to do that you MUST develop and implement a Keyword Strategy.
Social Media & SEO: getting found in search engines
After you have developed your Keyword Strategy, you need to implement and apply it to:
Your website
Your social media channels
Your content
This will allow your website or your blog to be found in search engines based on the words you want to found on.
This means your personal or company profiles in social media channels such as Linkedin, Twitter, FaceBook, YouTube, SlideShare, Flickr, et al will also be found by search engines.
Perhaps most importantly, when you publish to a Keyword Strategy, your content will appear in search engine result pages. Think of your YouTube videos, SlideShare presentations or Scribd PDFs.
So are there any other benefits to working to a Keyword Strategy?
Social Media & SEO: getting found in social media
People also search within social media channels. Think of Facebook, LinkedIn, YouTube or Twitter Search. So when you implement your Keyword Strategy across social media channels, you will also be found there.
You may think this is not very siginifcant, however, for the first time this year the number of people searching within social media overtook the number of people searching in Google!
In addition, people can stumble on your content through serendipity. For instance, on Twitter people are faced with a constant stream of information that often passes them by. Think about a news feed or your Facebook News or 'Most Recent' feeds. When you work to a Keyword Strategy, people will recognise the keywords and instantly click on what interests them. Bingo! A serendipity find.
On a final note, social bookmarking websites such as StumbleUpon, Delicious or Digg recommend content based on the keywords that are used in descriptions, tags and categories: in other words, your Keyword Strategy.
The final word on Social Media, SEO & Keyword Strategy
If you develop and implement your Keyword Strategy and consistently publish optimised, valuable content, you will start getting results in both search engines AND in social media.
You can be easily found by your prospects, customers & stakeholders.
You will start getting traffic. You will generate leads. You will sell more.
And this is what we all want. Don't we?
A good and necessary marriage: Social Media & SEO