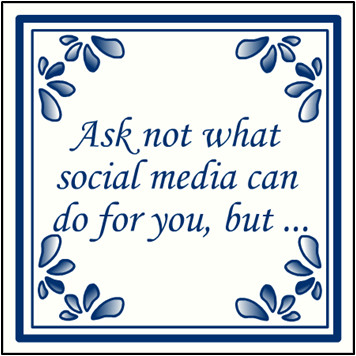 Amazingly, 'social media' still remains a mystic phenomenon for many B2C companies. This is because most B2C companies and brands traditionally market their products and services through advertising & promotion.
As a result, most companies enter into social media for all the wrong reasons. They see social media channels, such as Facebook & Twitter, as a great opportunity to get their ad or site in front of as many people as possible.
But is that really the big opportunity of social media?
Well, not really. Marketing in social media takes a headflip. You need to start thinking inbound as opposed to outbound, permission as opposed to interruption and targeted as opposed to mass.
So, most often the problem lies in your intent.
Ask yourself again why do you want to be in social media?
Hint: the biggest opportunity social media offers is to better help, understand and serve your customers.
The biggest threat?
If you don't, someone else will!