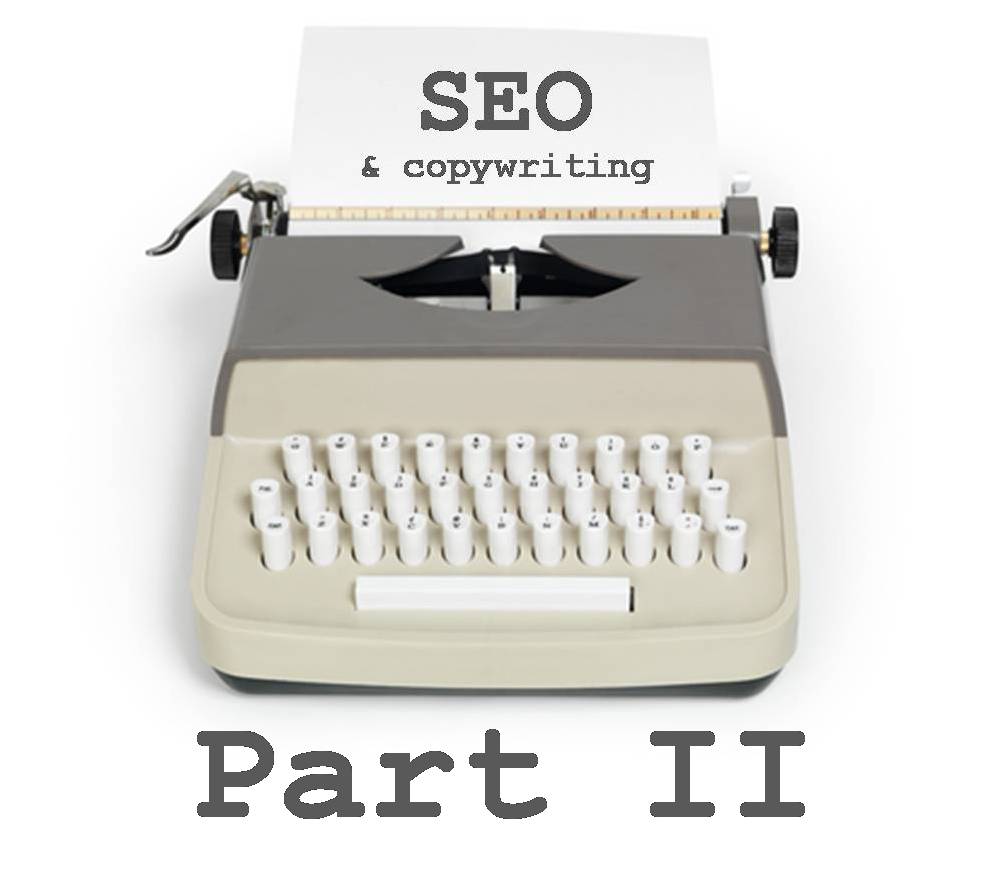 Last Friday I wrote a post about Copywriting & SEO, giving you 6 tips to get your blog posts found more.
The essence of the post was that Google wants you to write for humans not for Google. Quality content is essential for your blog posts to rank high in search engines.
As for On Page SEO (the stuff you can do on a web page to help Google find you better) there is actually only one SEO ranking factor you absolutely cannot ignore: the title tag.
But helping Google to understand what your content is about doesn't stop with just the title tag. Here's:
6 tactical SEO actions to optimise your blog posts even better!
1. Custom URL
In many blogging platforms you can set the URL of your blog post yourself. Something like: www.yourdomain.com/name-of-post. What you need to do here is use the most important keywords in the URL. Make sure these keywords are actually mentioned in the post. Don't make the URL too long. Try to restrict to 3-5 keywords.
2. Use header tags
Header tags (h1, h2, h3, etc) you can set in your WordPress WYSYWYG editing panel (under the 'Format' dropdown). Using these header tags is not a factor which helps you rank higher in Google. But it does help Google to understand better how your text is structured. If your text is structured well, you can edit your headers accordingly. Note: don't use keywords in the headers that will defocus your text. As an example take a look at how I used the headers in my post called "What is content curation".
3. Custom  Title Tag
In WordPress your 'blog post title' actually doubles as a Title Tag and h1 (header tag). I always try to separate them out as much as possible by creating an alternative title (custom title tag) which still contains my most important keywords. The option 'Custom title tag' is not available in every WordPress Theme. This is one of the reasons we like to work with WordPress Thesis theme. Tip: make sure you use your most important keywords in the beginning of the custom title tag.
4. First word, last word (or first para, last para)
If you really want to focus your blog post on one specific keyphrase, you can try using that keyphrase as the first and last word of your blog post. Or if that doesn't work in terms of copywriting, try using the key phrase in the first and last paragraph. This can help Google in framing your post, and understanding that your copy is really focussed on that one specific key phrase.
5. Use one category
Using categories on your blog helps Google in understanding the playing field of your blog. If you want to write a focussed blog post, assign your blog post to only one category. Assigning a post to more than one can negatively effect your SEO.
6. Use links
Google crawls the web through links. This is why I always put some links in my blog posts. This way, my posts get indexed quicker. It also tells Google that you are referencing other sources of information, which makes your blog post more credible. As a guideline I always try to use 3 external links (links to other websites) and 3 internal links (links to your own blog posts). Note of caution: never link to websites that look dodgy. You might get panalised by Google!
7. Use an image (with alt tag)
Using an image with your blog post helps to draw people into your text. But it also allows you to use an 'alt tag' with your image. This is also a ranking factor for Google. Also, it helps your post to be found in Google images too!
Copywriting & SEO tactical tips summary
- Quality content is what makes great SEO happen
- Don't ignore the title tag
- Set a custom URL
- Make use of header tags (h1, h2, h3)
- Make use of the custom title tag
- Try using your keyphrase as 'First word, last word'
- Put your post in only one category
- Use an image!
A final note:
Above anything else, keep your writing nice and natural. Many of the tips I give in this blog post are to really focus your copy on one specific keyword. Writing great, well structured copy is what helps Google understand what your text is about. They can then dish up your blog post to the people who are searching for it.
Good luck writing!