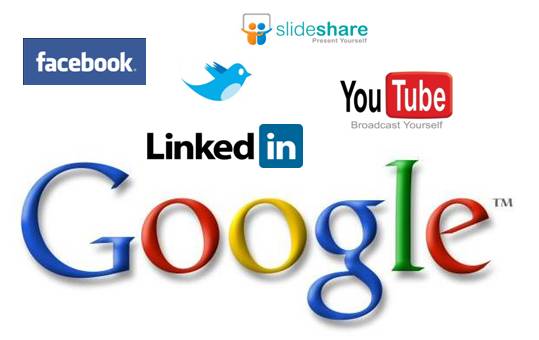 Last week, I discussed the joys of backlinks. Getting a link from another website, helps your website to be found. It also helps your website (or page) to rank higher in organic search engine results.
Sometimes we can even create backlinks ourselves. For instance by including a link to our profile pages on Linkedin, Facebook, YouTube or other social media channels. You would think that a backlink from these big boys would help your website to rank higher in search engines… Wrong

. So why is that?
'Nofollow': the killjoy attribute
Websites and blogs sometimes add something called a 'nofollow' attribute to their outgoing links.  Adding this piece of code to an outgoing link means that the search engine spider does not follow the link. Hence, it doesn't get indexed. So the link doesn't contribute to a higher search engine ranking of the website that is receiving the link.
It's airborne!
Nofollow was initially intended to prevent spam links, in the comment sections of blogs,  from being indexed by search engines. Unfortunately the nofollow attribute kinda went airborne. All the major social media sites are now using it on pretty much all their outgoing links, including the link on your profile page.
So, are social media profile links valuable for SEO?
Bear in mind. The profile pages of your social media channels will still be populating the search engines based on the keywords in them. So will the content you publish in these channels. The link to your website is still visible and clickable.  Still a nice link. Humans click on links. And thus they end up on your website.
All's well that ends well?
Well, yes actually. My philosophy is still same. Great content will generate a lot of links. And that is what it's all about. To quote Guy Kawasaki: "Here's my best practice on SEO – just write good shit."
Don't sweat the nofollow thing too much!