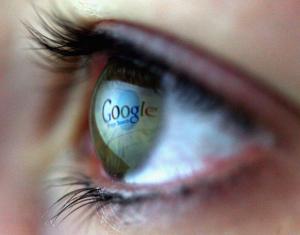 A couple of months ago I did a blog post on how to check if your website is optimised for search engines.
Basically, you right click your mouse, select 'view source code' and search (Ctrl + F) for meta tags: if they ain't there, you ain't optimised.
But, as you have guessed there are more thorough ways of checking if your site is optimised for Google. The easiest is to start using a tool supplied by Google called Google Webmaster Tools!
Google Webmaster Tools tells you how Google sees your site.
It will tell you – for instance – stuff like:
a)     on what keywords your site is optimised for. If your site is optimised for 'About us', 'More information' or 'Company History'; then your site isn't optimised to a Keyword Strategy
b)     if your site has any nasty crawl errors. For instance, old pages that have been removed from your website, might still be indexed by Google. Google is then forced to dish up a '404 Couldn't find this webpage'. Bad for SEO!
c)     who links to your site. Getting links to your website is a major factor in search engine optimisation. They get you found, and they help you rank high in Google.
d)     what words people use to describe your web content. You call it anchor text. This is the visible, clickable text of a hyperlink on a website. The keywords in this text help the webpage they refer to rank higher in Google (on those keywords).
How start using Google Webmaster Tools
Get a Gmail account
Go to Google Webmaster Tools
Click 'Add site' and fill in your URL
Your are requested to 'Verify ownership'
You can do this is 4 ways
Ask your IT guy which way he prefers
All 4 options are not a lot of work (tell him I told you
As soon as the site is verified, you will be able to see the data!
SEO for marketers: any questions?
Techy stuff is always scary for marketers. Believe me I know!
But being found through search engines is the glue in your social media marketing efforts. Therefore you need to know something about SEO.
I already did quite a few posts on basic SEO knowledge. I'm actually working them into an E-book. Still haven't quite finished though :-p
If you have any specific questions, stuff you would like to see covered: let me know! Drop me a comment or an email.
I would love to hear from you.