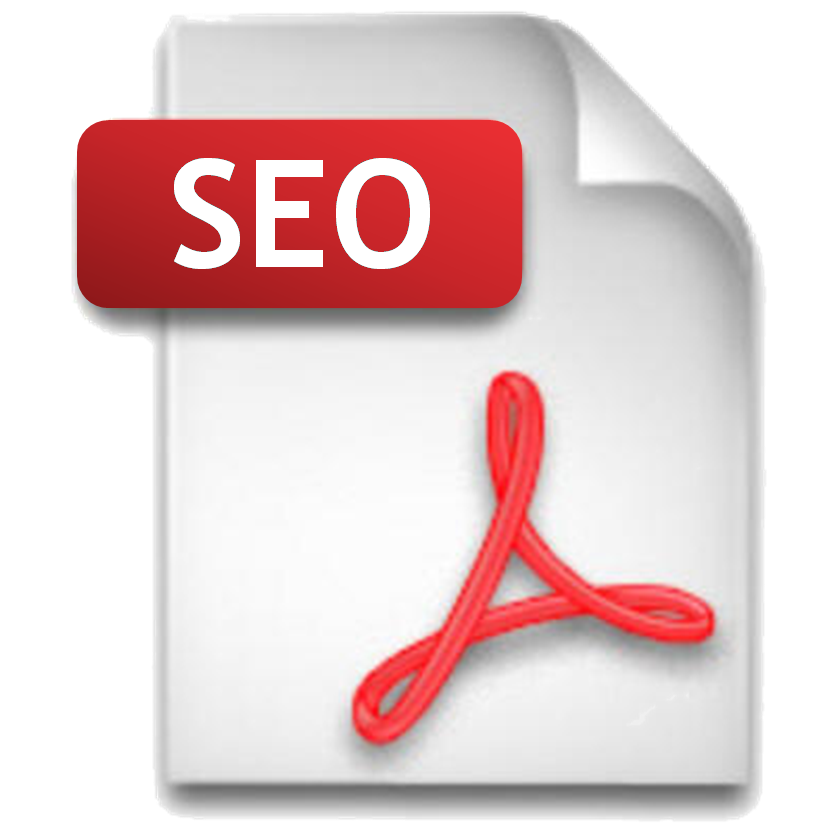 On the social web, one of your first priorities is to get found. This goes for your website, your blog, your social media channels, your blog posts and – also for the PDFs you publish!
Why optimise?
When you publish PDFs, they can get indexed by search engines – just like a normal webpage. But if you don't optimise them properly they will not rank very high in search results. Even worse; they might not get indexed and found at all!
So what PDFs and why?
You might want to publish the presentation your CEO gave on a conference to give your PR a boost. Maybe you want to publish a product or service sheet for some extra marketing firepower.
A tutorial for marketers, PRs and business communicators
This tutorial is for marketers, PRs and business communicators. It gives you all the right steps to get your PDFs found online. I have broken these steps down in 3 easy stages.
Download the PDF
Oh! And needless to say, this blog post is available as a PDF as well

Download it here: SEO for PDFs – Tutorial to optimise your PDFs for search engines
3 Stages of Optimising your PDFs
1. Creating the content (what you need to do)
2. Creating the actual PDF file (how your designer can help)
3. Publishing the actual PDF file (how your IT guy or gal can help).
At the end of the document I have put together a summary – a quick checklist.
Note: The reason you need your designer to help you out, is that you might not have access to the full version of Acrobat Reader. You need this to create the actual PDF.
You most probably need IT to place the PDF file on a specific location in your website for you. If you have access to a CMS (e.g. WordPress) you can do the whole thing yourself.
1. Creating the content for your PDF
A. Text Vs Images
Google reads text only. For images, Google reads the Alt Tag text. This is why you need to generate your PDFs with a text program such as Word or Pages. Your designer will know this (creating in Photoshop with editable text is also OK). When you use a lot images in your PDF, you should fill in the Alt Tag properly. Your designer can do this, but you need to tell him what to put in. Use max 5 words and be aware of keywords, without overdoing it.
B. Optimise like a normal piece of content or web page
All the text inside a PDF gets indexed by Google, just like a normal web page. If you want your PDFs to rank high in search engines, above all: make sure they contain great content! Also don't forget to use the keywords from your keyword strategy and structure your text nicely with headers and bullets points. Here are some more tips on Copywriting & SEO.
C. Use keywords in the file name of the PDF
Make sure your most important keywords are in the file name of the PDF. Separate these words with hyphens (-).
D. Edit the meta data (document properties)
Editing the meta data of your PDF (document properties) allows you to get more control over how your PDF will appear in search engines. You need to fill in the following fields:
Title – becomes the Title Tag (very important for ranking!!)
Author – allows Google to group PDFs per author
Subject – can become the Meta Description (important for click-thru!)
Keywords – gives your PDFs focus. Use no more than 10 keywords / variations.
You need the full version of Acrobat Reader to edit the meta data or alternatively you can use this free tool called BeCyPDFMetaEdit. In any case, you need to determine which keywords you want to use. Then brief your designer.
E. Use links inside your PDF
Make sure your PDF contains a link to your website, and preferably some deeplinks (to sub pages of your site) as well. Make sure these links have keyword-rich anchor text. This means that you put the hyperlink underneath the keywords that are important to you. I also recommend that the first page of the PDF contains a link to the web page where the PDF was originally published.
2. Creating the actual PDF file (with help from your designer)
A. Don't make the file size of your PDF too heavy
A PDF document can sometimes turn out to be quite heavy, mostly due to the use of high res images. Opening a heavy PDF can than be a pain for users. Also a long load time doesn't make for good SEO. In the full version of Acrobat you can select (under Advanced) the PDF Optimizer to "right-size" the document. In addition you can use the "Optimize for Fast Web View" feature. This way the PDF loads one page at a time, as opposed to waiting for the whole document to load.
B. Pay attention to the Acrobat version
Some users might still have an old version of Acrobat Reader. Also search engines can be behind in indexing new versions of Adobe PDFs. It's recommended you save your PDF as version 1.5 or lower. This way you don't run the risk of your PDF not getting indexed or users not being able to open it.
C. Make sure the links in the PDF work!
When you generate your PDF for instance with a free tool like PDF995, the links in your (e.g.) Word document will not automatically be converted in the PDF. In the full Acrobat version you can verify all the hyperlinks in the document via the build-in Link Tool.
D. Specify the reading order
Although you have filled in the subject line in the PDFs meta data (document properties), search engines still pretty much do what they want when it comes to the meta descriptions they use.
Your meta description should contain a call to action so that people click on the link when it surfaces in search engine results. Google likes to show a meta description that contains the keywords that were used in the search query.
To be on the safe side it is recommended to put a well optimised sentence or two – containing the keywords you want to be found on – in the beginning of the document. When people search, you have a good chance that these sentences are used as a meta description.
To be sure that the 'beginning of the document' contains these specific sentences you need to 'specify the reading order'. You need the full version of Adobe for this. More info in this great blog post here.
3. Publishing the actual PDF file (with IT help)
A. Upload the PDF close to the root directory of your website
When you are publishing a PDF you need to a) upload it somewhere and b) offer a link so that people can download it. Search engines crawl your home page first and then go deeper into your site. Don't tuck away your PDF too deep into your site. Upload the PDF file as close as possible to root directory of your website.
B. Where to put a link to the PDF file on your website
Because your PDFs contain valuable content, make sure people can easily find them. Offer a link to download the PDF from your homepage, or from another important  page that is often crawled by search engines. When you offer the PDF via blog post, make sure the blog post is optimised.
C. Avoid duplicate content
Offering the PDF via a blog post is fine, but make sure you do not use the same text in the blog posts as you do in the PDF. This creates a duplicate content problem. So make sure you write a unique piece of text to introduce the PDF to your audience.
CHECKLIST OF THE FULL PROCESS
Write valuable, well structured copy and use a keyword strategy!
Using images: create an Alt Tag
Use keywords in the filename
Edit meta data (document properties)
Use links inside your document
Don't make your file too heavy
Pay attention to the version
Check if the links all work!
Specify the reading order to influence meta description
Upload the PDF near the root directory of your site
Offer a clear link to the PDF from your homepage
Avoid duplicate content
I have used a number of resources to create this blog post. Thanks to all the authors of these great posts & thanks for sharing your knoweldge!
http://www.seomoz.org/ugc/how-to-optimize-pdf-documents-for-search
http://www.searchmarketingstandard.com/optimise-pdf-files
http://www.insyde.nl/weblog/seo-pdf-bestanden/item434 (Dutch)
http://searchengineland.com/eleven-tips-for-optimizing-pdfs-for-search-engines-12156
That's it! Good luck with optimising your PDFs for search engines!