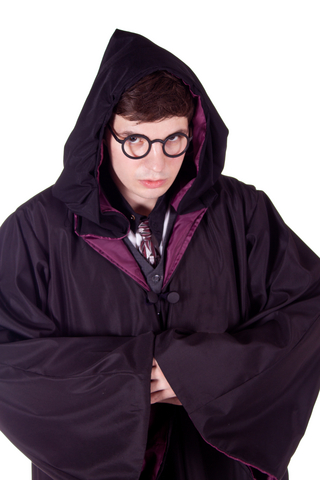 This morning I was having a cup of coffee with a marketing strategist who had just started a WordPress website and blog. His site looked great. But it wasn't optimised for search engines in the slightest.
This happens a lot, because many business people think SEO is scary and difficult. But it ain't. In my view it's actually a core business skill. Also, basic SEO for WordPress is not too difficult to implement.
Here are 5 quick SEO wins you can implement today through your WordPress CMS:
1. Optimise your homepage title
- Go to: Settings > General
- Here you see 'Site Title' and underneath that 'Tagline'
- My 'Site Title' is 'Social media tactics you can Trust'
- My 'Tagline' is 'PR 2.0  | Social Media Marketing | SEO | Content Marketing'.
This is how my site appears in Google:

As you can see, Google shows the 'Site Title' + the 'Tagline' all the way at the top of the search result. In SEO terms this is called the Title Tag. If there is one (On-Page SEO) ranking factor you cannot ignore it's the title tag. Google uses the words you put in your site title tag to figure out what your site is about.
2. Optimise your homepage meta description
The meta description is the description of your site that Google shows in search results. The meta description serves mostly as a call to action for people to visit your site. Take a look at the image above. My meta description is:
"Great tips, tricks, insights and practical advice on how to develop the skills and knowledge to be a successful marketer on the social web."
Funnily enough WordPress doesn't have an easy way to fill in your home page meta description. But when you download and install the All In One SEO pack, you can easily fill in your home page meta description.
When you run a Thesis theme, like I do, you can fill in your homepage meta description under Thesis > Site Options > Home Page SEO.
3. Optimise your URLs
If your URLs look something like this: http://www.yourwebsite.com/?p=123, then you ain't optimised.
Here's how you change the structure of your URLs in your WordPress CMS:
- Go to Settings > Permalinks
- Select 'Custom Structure'
- Fill in: '/%postname%/' (without the kommas)
- Hit 'Save changes'.
Your URLs now look something like this: http://www.yourwebsite.com/name-of-page-or-post. Your URLs are now optimised for search engines.
Important note: if your website already has links from other websites, you then need to redirect these links from old URL to new URL. This also goes for the internal links inside your website of course.
More on this so called 301 redirect here.
4. Optimise your blog posts and pages
With every blog post or page that you publish, make sure you use the keywords you want to be found on in:
- Title Tag (max 70 characters)
- Meta description (max 150 characters)
- URL (max 115 characters)
Some WordPress themes make it easy for you to fill in title tag and meta description per blog post or page. But some don't. In those cases, use the All in One SEO Pack plugin and you are all sorted.
As for the URL, WordPress automatically works the title of your blog post into your URL. If it's too long, edit it down using the 'edit' button right underneath your title.
5. Optimise your images
The images you use in your blog, also get indexed by Google. Optimising your images helps to get your blog content found better.
Here's what you do:
- Go to your media library
- Select an image by clicking 'edit'
- You need to put keywords (max 5-7) in both fields 'Title' as well as 'Alternative Text'
- When you are uploading new images, also make sure you use these keywords in the file name also.
A last note
The above 5 basic SEO tips are tactics. And as we know – tactics ain't worth much without good strategy.
As for SEO, this means that you need to use the right keywords. You do this through developing a keyword strategy.
But for now, these basic SEO tactics should already help to optimise your WordPress blog better for search engines!