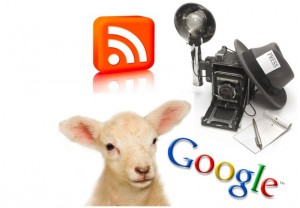 In a recent post on the Google Webmaster Central blog, the world's #1 search engine now confirms that content in RSS feeds gets special attention and gets indexed quicker than normal web pages.
This allows journalists and other stakeholders to find your news quicker when they do a Google search.

In addition, the annual Journalist Survey on Media Relations Practices [PDF], conducted by TEK Group, shows an increasing use of RSS feeds by journalists. Almost 46% of the journalists report using RSS.
Since more than 54% of journalists say that they seek audio and video material from corporate websites, make sure your AV content in your news RSS feeds as well.
In my experience, hardly any of the companies I talk to make full use of RSS feeds on their site.
My advice: get it done! Your webmaster will have it implemented in two shakes of a lambs tail.
PS – Should you wish to subscribe to my blog, you may do so by clicking the RSS logo on the top right of my blog