How to pro-actively manage your online reputation…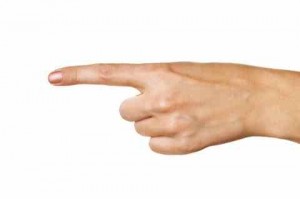 Recently I was talking to a rather large brand who had just been sold on an Online Reputation monitoring system. They were looking for a solution to start responding to people's questions online.
The first word that came up in the conversation was 'web-rep'. These are folks who go online and respond to comments on behalf of the company. But as you get more visibility, more market share of voice, it's not economical to keep scaling up the number of web reps.
Plus, this is reactive rather than proactive. Instead of passively responding, you need to proactively manage your online reputation. This goes beyond a one-off response from a web rep.
So how can you do that?
What you need to do, is speak actively about the problems people might have with your products or services. This means anticipating questions and publishing the answers in content such as pdfs, videos & targeted landing pages in your website and in social media channels.
This allows you to feed and manage conversations by pointing people towards the right content that answers their specific question. This is scalable and trackable as you can follow the number of views or downloads the piece of content has generated.
By publishing content online, and having your web rep point people towards this content you are now proactively managing your reputation with low effort and risk.
A web rep dealing with a confused or even angry customer could spin off a whole conversation you hadn't anticipated on. But when a web rep's role is solely to point people towards the right (pre-approved) content, you lower risk and make sure the answer you give is the right one.
So, in short: a web rep alone is not a good strategy for online reputation management. When you start to actively publish content online, and use a web rep to point people towards that content, you really start to actively manage your reputation. You start to build reputation, trust and authority.
This is a great low risk starting point for you to get your feet wet in social media. And it will give you great insights into how to fully participate when the time comes.