Break it down into easy chunks…
Many marketers are hesitant to start investing in social media, because they struggle with the metrics. Before they start they would like to know what the potential ROI is of their Facebook group, Twitter chats, blog posts and activities in forums and discussion groups.
Activities in social media build relationships and trust. As such it is a long stretch to connect social media activities directly to a sale. And that is what ROI is.
That can be a problem. But it's the same problem that traditional mass communications has: if you air a TV ad or publish a print ad, can you link directly to a specific sale in a retail outlet? Not really: you need to look at the sum of your activities and your overall results.
However, social media has a big advantage over traditional media. You can measure specific activity from consumers or prospects on your website in response from your online activities.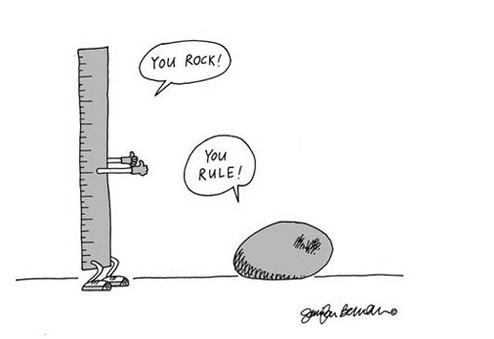 The key to this is in breaking social media activities down to specific outcomes, such as downloading a PDF, specified landing page visits, number of signups, and so on.
Let's take a little example. You have been listening a lot on various channels (Google alerts, comments, forums, and so on) and notice a real need for a good overview of typical problems people encounter in your industry.
So you create a free PDF to publish to these people: to build a relationship with them. You choose a specific landing page to put your PDF on. You add a section here to subscribe for more free information.
Next, you start a discussion on the topic in LinkedIn. You post a URL and a little call to action. You do the same in Twitter. You do the same in your blog. All URLs lead back to your PDF.
Now when you get on Google analytics, you can track how many times the PDF was downloaded and where that traffic came from. You can figure out which has given you the most visitors, responses, downloads or signups.
By breaking it down into easy, manageable chunks, you are now measuring the effects of your activities. And that's really the key to social media: always tie it to specific objectives.
Over time you can learn and develop the right mixture of messages, channels and formats that work best for your business. Now you are in a much better position to start calculating ROI.
It's a little example, but a great way to start thinking about entry points for social media.