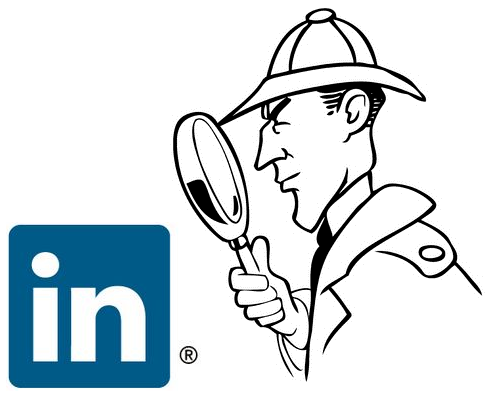 Nearly everyone I meet professionally has a Linkedin profile. Most of those people have a pretty complete profile including a picture, recent experience, etc.
But only very few seem to bother with putting the right keywords in their profiles.This means that your profile will not show up in search results within Linkedin.
These searches could obviously come from recruiters looking for suitable candidates, but they could also come from companies researching vendors or suppliers.
These are the 3 main fields in Linkedin you can optimise for keywords that are relevant for your business:
1. Profile headline
This is the first and most important field to optimise. Include the keywords you first and foremost what to be found on (your primary keywords).
2. Profile summary
In the profile summary you can be a bit more lenghty in your description. This means that you can also slip in some more keywords. Be sure to include your primary keywords as well as descriptive long tail keywords.
3. Job Title & Description
Above all, this section should reflect what you actually do. But there's no reason not to be creative with it! If possible use your primary keywords together with some descriptive keywords.
What about competition?
Other people might also use the same keywords as you are using. So, who will rank higher in search results?
The number of connections you have and the number of Groups you are a member of, play a part in determining how high you rank on certain keywords. In other words: the more active you are, the higher you will appear in search results.
My advice: keep it natural. Don't link randomly with strangers or go crazy in joining groups. Relationships matter, remember!
Proof & Details
Anthony Piwarun wrote a great post on SEO moz about Optimising your Linkedin Profile for best results. He altered various fields of his profile and logged the effect on the number of searches that it appeared in according to LinkedIn analytics. Pretty good results!
PS
Not sure which keywords to use? Check out my series of blog posts on 'Developing a Keyword Strategy'.