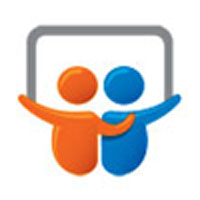 Most clients I speak with have heard of Slideshare – the 'YouTube' for powerpoints – and some are even using it. But I haven't met too many who optimise their Slideshare profiles to their keyword strategy.
Optimising means that people can then find your profile and presentations better in Google, or when they search from within Slideshare.
Optimising your profile and presentations to a keyword strategy, means that you get found on the words you want to be found on! Check out my blog post here to develop a keyword strategy for your business. Then check out these steps below …
Optimise your Slideshare profile and presentations in 9 simple steps:
1. Name & general information: fill out your profile as complete as possible. Include picture or logo, company name, address, location, phone, et al
2. Industry: indicate what industry you are in. Make sure you are using the most commently accepted industry terms!
3. About: fill out the 'about' section; be complete but concise!
4. Website: include your website URL!
5. Profile Tags: fill in your profile 'tags'. Use the most important keywords from your keyword strategy!
6. Filename: when you upload a presentation make sure the filename of your presentation contains the most important keywords related to the topic of your presentation. Your file name becomes a part of the URL of your SlideShare presentation
7. Presentation Tags: after you have uploaded your presentation, fill out the tags of your presentation. These are the 10 to 15 most important keywords from your presentation
8. URL in presentation: make sure you include your URL inside the presentation. Preferably on the first and last page
9: Keywords in your presentation: and last but not least, of course: your content. Slideshare rips the words you use in your presentation and puts them as text on the page where your presentation is published. This allows Google to index all the words from your presentation. Tip: make sure the most important keywords are on the first page of your presentation, as well as on the last.
Lastly, here's an example of an optimised presentation of our client The TalentBank. You can also check out their Slideshare profile here. Happy optimising!