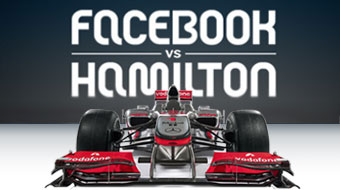 I like Vodafone. I've been a customer for years. Mostly because their reception is good. And that's the most important factor for a network operator.
But I don't love Vodafone. I'm not a fan. And that's a shame actually, because as a loyal customer, I think I am a prime target to become a fan. I don't really get why Vodafone is not focusing more on improving customer loyalty: especially in a market where people easily switch providers. It simply doesn't make sense.
Brands like Zappos and Threadless are proof of the pudding that social media is a great tool for improving customer service. You can read a post about Zappos here on Steve's blog. (He's my business partner.)
Both Zappos and Threadless understand that social media is an opportunity to build close engagement with your customers, and ultimately, build fans.
In contrast Vodafone is using social media as a new channel for advertising and branding. In other words, they are simply applying traditional mass communications  to new media.
For example, Vodafone just launched a campaign in the Netherlands where Formula 1 champion Lewis Hamilton races against a virtual race car, composed of 28.800 photos of FaceBook members.
They are doing this to mark the release of their upgraded mobile phone network. As a loyal customer, I wasn't told about this. Instead Vodafone advertised heavily on Hollands' biggest online portals. So I must assume the objective of the campaign is to attract new customers.
So what about their existing customers, like me?
Well, I got a call from their call centre last Monday. They made me a special offer. Lots of minutes with extra discount. When I told them I was already a customer, they didn't even know!
So the girl on the phone had to inform me that this offer was unfortunately only for new customers. She therefore suggested that someone else in my household took her up on this unique offer.
Clever. But no thanks.
I know I've ranted about Vodafone before. Sorry guys. I do it because I like you. And I will become your biggest fan. Once you figure out that customer service is your number one priority and that social media is a great way to improve it.
PS – I'm not into racing. I love Seinfeld though!