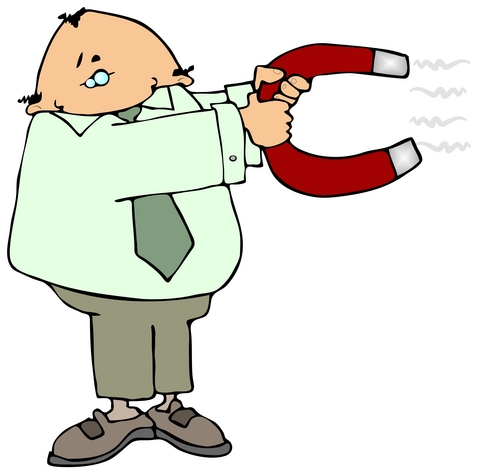 One of the most important changes in the world of marketing over the past years, is the shift from outbound to inbound marketing.
Traditional outbound marketing strategies focus on finding customers. Examples of outbound marketing are TV advertising, print- and banner advertising, billboard campaigns, e-mail marketing, cold calling, etc.
Web 2.0 marketing strategies focus on customers finding you. Inbound marketing makes use of search engine optimisation (SEO), social media, and content marketing.
In 2011, you simply cannot afford to not have an inbound marketing strategy. Here's why:
The 4 + 1 most important reasons for adopting an inbound marketing strategy
1. Spend less money
Outbound marketing is expensive. You need to create ads, buy advertising space, buy mailing lists, hire a call center, etc. Also, there are so many channels these days, that you can't afford to turn up the volume to the extend that you need to.
Inbound marketing means creating great content, connecting with your target audiences in social media and engaging in a conversation with them. Basically, your costs are the time you spend on it.
2. Market more efficiëntly (with less waste)
When you buy a mailing list of people who have indicated they are interested in e.g. 'gadgets' (b2c) or 'human resource tools' (b2b), you have no idea if these people actually have a real interest in your product. Your conversion is likely to be low.
With inbound marketing people find you because they are researching questions they have before they are deciding on a purchase. They have an interest in your content and are therefore more likely to be interested in your product. You have a much higher chance of converting them to a customer.
3. Make an investment instead of occuring ongoing costs
With pay-per-click advertising in search engines or with display advertising on high traffic websites, you need to pay for every prospects that ends up on your website. This way getting new customers is an ongoing expense on your marketing budget.
Inbound marketing works completely different. Yes, you need to invest in creating valuable content. But once you've done that, that content keeps it value. Prospects  will continue to find it organically. You are not paying for every prospect that ends up on your site.
4. Stay ahead of competition
With outbound marketing it is really hard to stay ahead of your competition. Every day you are battling with your competition over attention. Basically, all you can do is outspend them.
With inbound marketing, you are actually building your competitive edge because you are publishing great content. And they are not. Your content will continue to be found via search engines, linked to by other websites and shared in social media.
While you are building Trust with your customers and prospects, your competitors are still figuring out how to do this. For many long tail keyword searches the competitive field is still wide open. Start publishing now, before your competition does!
+ 1 and one for the road…
5. Target ready to buy clients
With outbound marketing you are targeting everyone, because you are sending one message. Often you communicate all the benefits of your product or services in one message.
However, different target personas value different things. For example, a finance persona will most likely be looking for information on cost savings. A procurement persona will be looking for SLAs or conformance to standards, an IT persona may be looking for system specific functionalities, and so on.
Inbound marketing techniques allow you to focus much more on the prospects that are most ready to buy.
How?
Develop a keyword strategy – the backbone of inbound marketing.