Below is one of the most useful Content Marketing infographics I have seen to date. It's put together by Eloqua an online 'demand-generation' company in the UK and designed by creative agency Jess3 in the US. (Sending kudos and some keyword rich anchor text their way as gratitude -  if you don't know what I am talking about go here.)
The infographic tells you what types of content you can best use, based on your business objectives and your audience needs. It also indicates the key performance indicators for the different stages of the buying process.
Take a look, then check out my comment and a cliff-hanger below.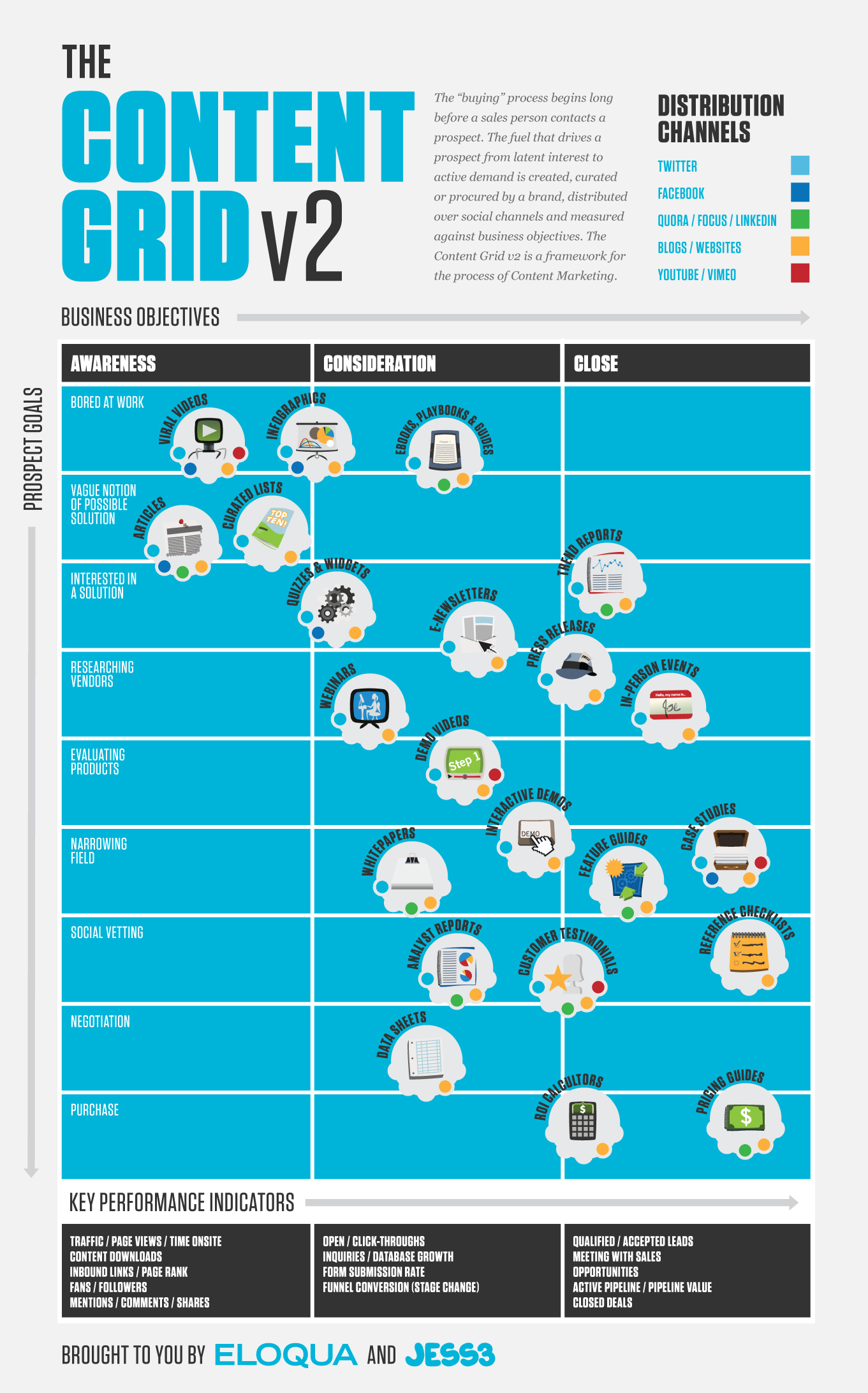 The biggest content marketing challenge
In my experience, the biggest challenge with Content Marketing is to figure out what you need to say. For that you need to first analyse and map the specific questions and issues your prospects have in regards to your products or services. You then create and publish your content towards that – just as the above infographic shows
And to get really targeted you want to segment on buyer personas as well. For instance a Finance manager would definitely need different information from a Procurement manager, for example, when they are researching a vendor or evaluating a product.
I would love to see that captured in an infographic!
We should be able to pull it off.
Steve, anything missing?