Here's a classic social media marketing cartoon, first published on Eloqua's blog (a company for demand creation software) in a guest submission from Valeria Maltoni, business strategist. Check it out: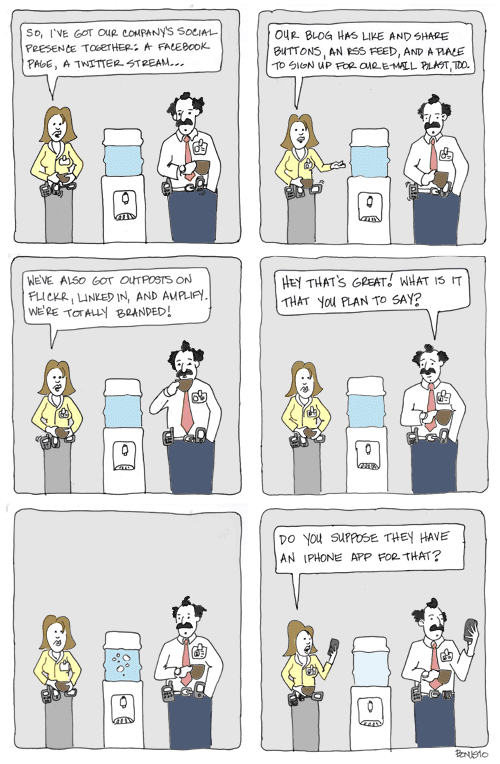 It sums up the way many businesses and organisations approach social media marketing – as just another thing to build. Without thinking about content – the currency of the social web.
Figuring out what to say starts with developing strategy for the social web.
Only when you have your overall strategy nice and clear can you figure out your content strategy – the stuff you need to publish. For example …
Publishing a series of e-books with great insights into your industry may get you thought leadership.
Publishing well optimised, valuable, targeted whitepapers about your products and services may drive leads and conversions.
But publishing that you are stuck in a traffic jam or what you had for breakfast will only get you, erm, nothing.
So … what are you going to say? Do you know yet? Have you set your strategy?