I am currently reading 'The Trusted Advisor'. As Carl Stern Chairman of the Boston Consulting Group says, the book is "An invaluable road map to all those who seek to develop truly special relationships with their clients". You can buy it here.
I am on Page 10.
Already I'm gaining great insights.
In this graph below Maister, Green & Galford (those are the guys that wrote the book) drew up a graph defining the various characteristics of relationship levels. Here's the chart below: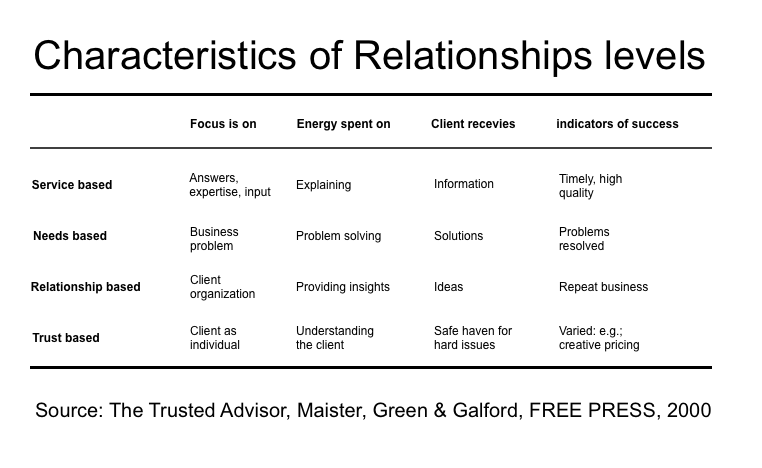 This set me off thinking about all the relationships I have with our current clients. I started to match them to the graph. Pretty soon it became clear which of our clients I need to pay a little more attention to.
Our goal as an agency is to have a fully trust based relationship with them. To do that it takes some prioritarisation, some effort and a whole lot of investment.
I know who I'm going to be investing in the first quarter of 2011. Take a look at the chart and think about your client relationships. Who do you want to take where this year?
Buy this book! It's a classic business book!