We started we do communications April 2009. In the couple of months before then we worked pretty hard on our positioning. We were trying to find a clear and easy way to position the value of content – and why you need to become a publisher on the social web.
Here is a screenshot of our very first attempt…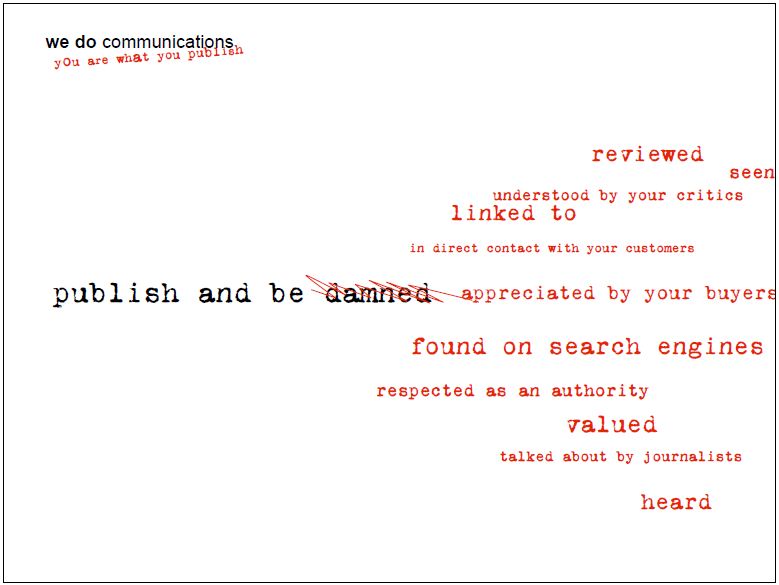 Funny

If there is one thing we absolutely nailed in this presentation; it's that on the social web, you need to publish or be damned.
We may have got that thing right, but over the past 2 years we also had to do a hell of a lot of work on our processes to help our clients become publishers.
If you are interested, take a look at this old presentation, in full, here on Scribd.
See if you can spot what we did wrong