Radiohead are always an inspiration. This from a conversation between myself and Steve, my business partner, today;
"I'm a believer.
There's certain things in business – and life – worth fighting for.
They may seem difficult at first.
They will take effort.
Application.
And – in business- hard cash.
But it's always worth starting today.
Start by thinking where you want to end up.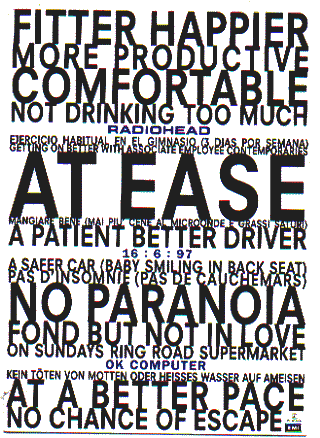 Then start planning how you will get there.
That's strategy."