When I came in to our office (see picture) this morning, I filcked open my laptop and noticed that my last post got quite a few tweets and a good bit of traffic as well.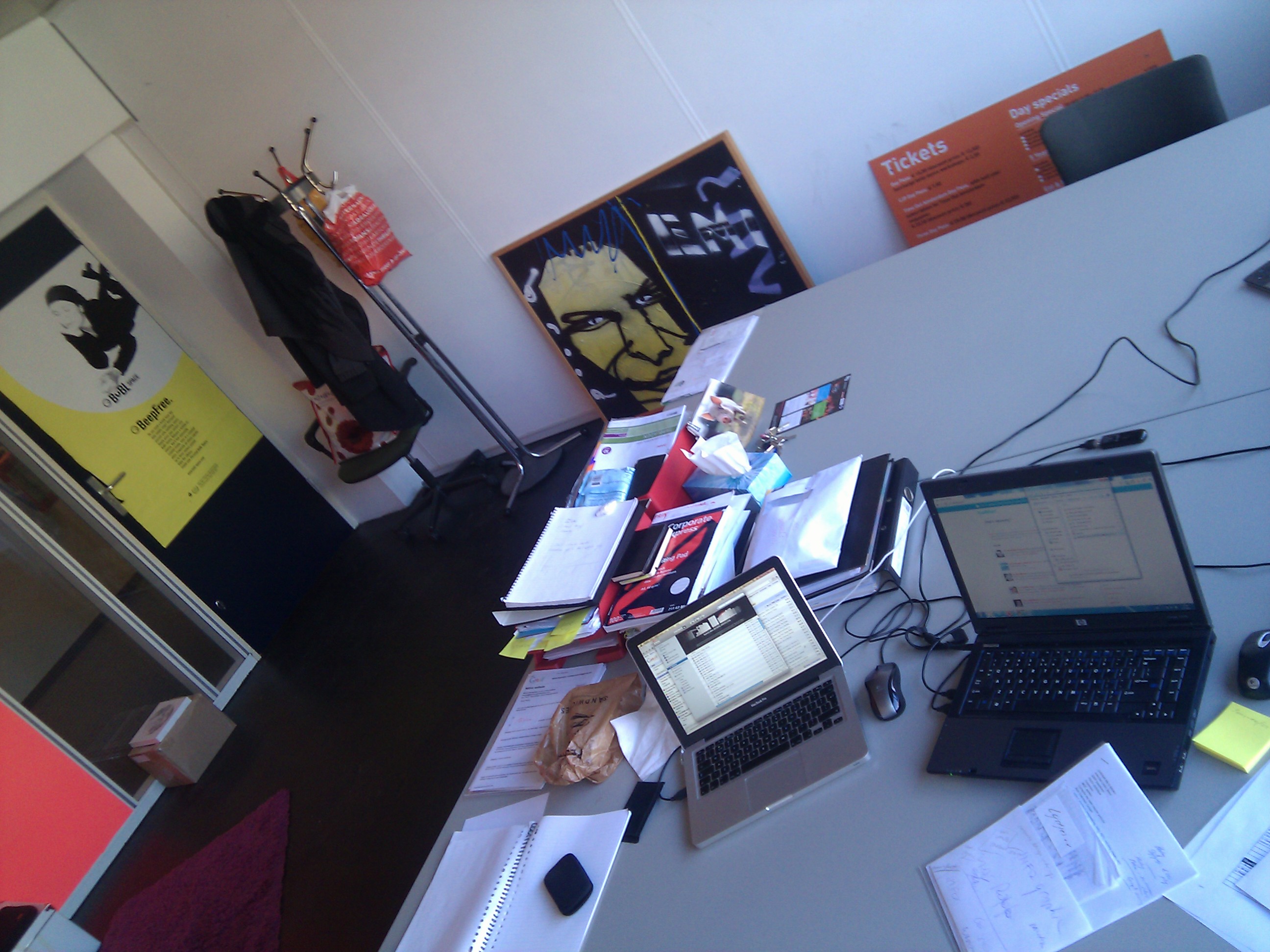 I published my first post on this WordPress blog on 19 July 2010 and it's good to see that traffic is now slowly but surely picking up.
Since July 19 I received 5.685 visits. That is about 28 visits per day.
In the last month I received 1.382 visits. That is about 45 visits per day.
Hmmmm… Is that a lot?
As a marketer, I am used to looking at numbers. But is this about numbers?
I dare to say it's not. It's about people. 45 real people per day (hi!).
I'm now sitting in this little 5 x 5 square meter (270 square feet) office and I'm wondering: how many people would fit in here? I think these 45 people would just about fit!
Wow! That's my office, packed with people. Every day!!
Imagine if you would have your office packed with people. Everyday. Would that be of value to you?