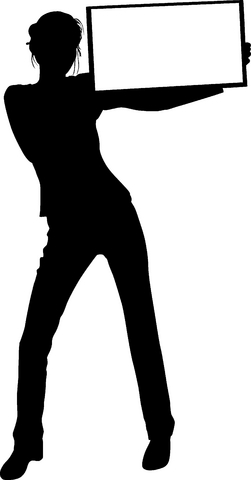 OK. You are just starting out with your blog or social media newsroom. You have written and published a great blog post, and it now sits there on your blog.
Because your blog posts are search engine optimised to your Keyword Strategy (On Page SEO), you will eventually start getting traffic through search engines.
But you also want some people on your blog TODAY!
***
UPDATE: Check out this updated post "Shameless Blog Promotion 2013"
***
So here's a little Shameless Blog Promotion ritual you can do, straight after you have published your blog post:
Shameless Blog Promotion: your network
What better place to start driving traffic to your blog than the people that already know you? The better you know people, the more favours you can occasionally ask of them. Ask them to retweet you, comment, 'Like' or 'Share' your post on Facebook: this all helps!
Also, make sure you share your article in your own online social networks. There are loads of them. But in my experience, most of my clients are on Linkedin, Twitter and Facebook.
Linkedin:
Update your status with a link to your article. Make sure you put in a nice trigger happy description of the article. Make them click! If you want, you can add a personal comment to the article, which tells your network why they should read the article.
Post your article in relevant Linkedin Groups. Always post it as a discussion piece. Make your headline a question. Give your summarized point of view in the body text of your teaser. Ask for a reaction.
Twitter:
Send out a tweet to your network. Make the text in your tweet short and snappy. Use a URL shortener for your link. Use #hashtags if you can. Keep your tweets well within' 140 characters. This prevents your hyperlink from dropping off when your tweet gets retweeted.
Facebook:
I use Facebook to stay in touch with friends. It's a personal network. But I sometimes post my blog posts on Facebook as well. Doesn't hurt to let your friends know what you are up to business wise. If your company has a Facebook Page, then also add a link to your post there.
E-mail list:
Yep. I know it sounds old fashioned, but email still works. Just drop your network a personal email, tell them you have started a blog and ask them if it's OK to put them on your bi-weekly newsletter. These are the people that know you best. They are prime sharing targets

Oh – and don't forget to add your blog URL to your email signature!
Shameless Blog Promotion: social bookmarking
Social bookmarking sites are designed to let people share and discover web pages that are of interest to them. Here is a list of the 15 most popular social bookmarking sites. I like Digg, Del.icio.us and StumbleUpon best, but feel free to take your pick! Don't forget to check out if there are any social bookmarking sites specialised in the subjects that you are posting about.
The benefit of submitting your own articles to these websites is that once they are submitted, submissions by other people only take one click! This comes in handy when your visitors use the AddThis functionality on your blog to share stuff with their network.
These social bookmarking sites are my personal favourites:
Digg:
Digg is estimated to have about 27,5 million unique visitors a month. Digg has just been redesigned. It's easy to submit a link. It takes only 4 clicks. Don't forget to edit your title & description if needed! Also here, ask your friends and network to join Digg and dig your submissions. Every Digg counts.
StumbleUpon:
StumbleUpon is estimated to have about 15,5 unique visitors each month. Submitting a link is also easy. You have to create your title and description yourself and add a category. After you have submitted your link click on: '1 view' / 'Stumble' / 'I Like It'. That's one fan in the bag

Delicious:
Delicious is estimated to have about 5,5 million visitors a month. I like Delicious because of the clean way it displays your favourite links and because it lets you tag your content. This allows your content to be found better, plus you can also create your own channel with links about one topic, like I did for 'social media case studies'.
Shameless Blog Promotion on other people's blogs
Ah, careful now! Don't misuse other people's blog to just promote your own blog. When you leave a comment on somebody else's blog, make sure it's a genuine comment. Don't comment with apples when the blog post you are commenting on is about pears.
Leaving a link to one of your blog posts in the comment section of somebody else's blog is OK. Bear in mind that when you put in a link, your comment is likely to be reviewed before it's placed. Even more reason to comment genuinely and contribute to the conversation above anything else. If you do that: you have shamelessly promoted yourself. In a nice way

Shamelesss Blog Promotion; a last word of advice
There are many more ways to promote your blog.
You can, for instance, invite guest bloggers, ask to be a guest blogger yourself on someone else's blog, or actively participate in discussion boards.
But first and foremost: have conversation. Talk to people. When you participate in conversations online, people tend to check you out. And that's another great way to drive people to your blog.
Secondly: hang in there. Be persistent. Your blog will not grow huge overnight. Be patient. If your writing valuable content, your site and content are optimised for search engines and you are working your social media channels, you then have a great chance of succeeding as a blogger.
So, how was this for you? Useful? Let me know! In the meantime, enjoy your shameless blog promotion!