Hey hey. Ho ho! As you can see from this picture taking from our office window, it's snowing here in Amsterdam.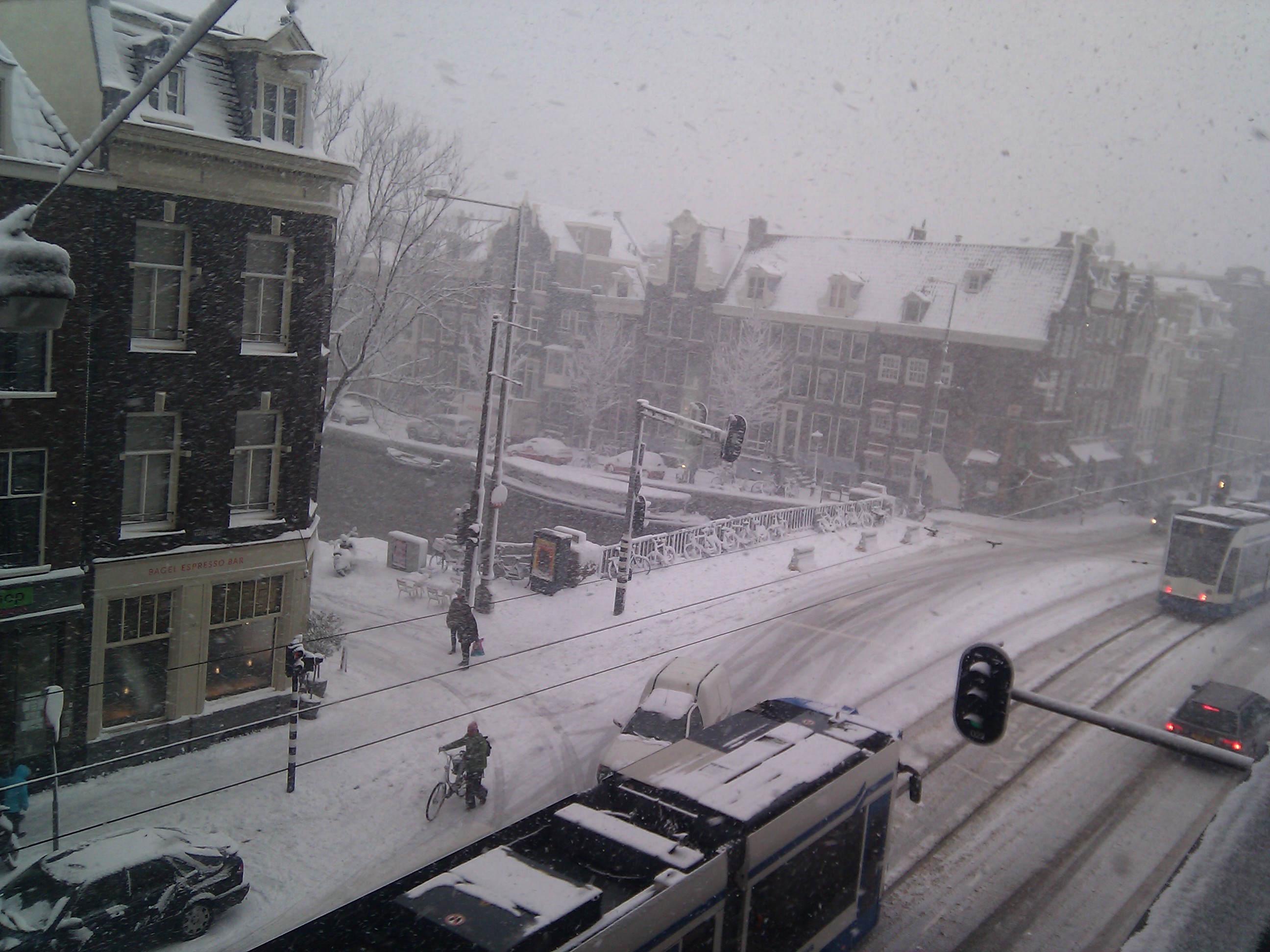 We're heading towards Christmas, and here at we do communications we are manically wrapping up client stuff, proposals, blog posts and presentations so that we can perhaps do some end of year chilling.
I dare to say we deserve it.
We've had a great year and our business has really grown. We are proud of the clients we are currently working with and are excited to be working on some new, fresh projects as well.
As some of you might know, I used to be in the music industry. But nowadays I do something totally different: we are helping people and organisations to become content publishers on the social web. We are working for Architects, Executive Search companies, SaaS companies, Management consultancies, Consumer brands, Advertising agencies, and more.
Ironically, we are now also working on some music projects. I never thought that would happen! But in retrospect: it's not such a surprise after all. Reason: artists have a great chance of engaging directly with fans on the social web. And we help them do that.
We help them with their Positioning, Strategy, Content & … Story!
I haven't talked much about Story yet on my blog. But in 2011, we will. Especially my main man Steve Seager will. On his new blog he will be talking about the role of story and narrative design in business and communications. His new blog will go live somewhere first week of January.
So, to wrap this blog post up I will leave you on the intersection of Story, Music and we do communications:
If we were to make a soundtrack of our company: it would start of with this track:
Maserati – Inventions (Click to Play!!)
It's one of our favourite tracks of all time and it always manages to kickstart us at work. By the way: you can buy their music for instance at Emusic. Highly recommended!
Enjoy! Have a great weekend.