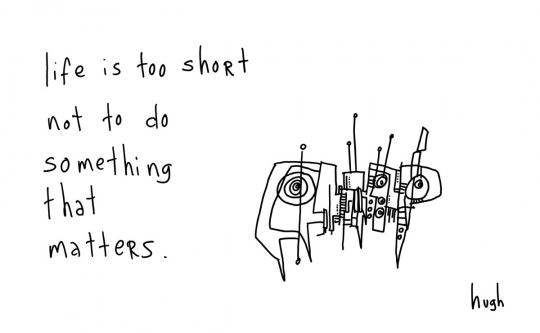 As you know, our mission in life is to turn organisations and people into publishers of valuable, optimised, content to help them reach their marketing, pr and communications goals on the social web.
During the process it's important to get internal buy-in across the whole organisation. We consider this the change management part of our services. One of the slides we use is called '10 Reasons to Blog'.
It's designed as a simple and clear introduction to why you should blog. Here's a crunched down version. What do you think? Good enough reasons?
10 Reasons for businesses to Blog
1. You are what you publish
Online, you are what you publish. Getting talked about means you need to start the conversation – go publish! Be heard!
2. To market your business!
Blogging is a great way to help market & promote your business to your target audiences. For example, publish your success stories, or explain how you work with clients.
3. To help potential clients understand who you are!
Being transparent about who you are & what you do is a great way to help clients & prospects to get to know you better.
4. To establish your company as an expert!
You have a particular expertise & market position in your field of industry. Talk about your insights & experience – establish yourself as the expert!
5. To connect with clients & communities!
With a blog, you help people connect to you. You broaden your reach. And your influence.
6. To collaborate, share…and learn!
Once you gain readers, you will gain comments – insights into your industry…that you can share inside your office.
7. To get found when people look for you online!
We have optimised your blog to a keyword strategy. With every piece of content you publish you improve your rankings in Google.
8. To humanise your company
In social media you don't speak as a faceless company to mass market segments. You are talking to real people. And they want to talk with real people as well.
9. To have fun & be creative!
There are no boundaries as to what you can share. Videos? Images? Sketches? Powerpoints? One liner thoughts? Full e-books? Explore!
10. Because you have ambition

Thought leadership is market leadership, communicated, as the saying goes. Communicating with confidence helps build Trust & Reputation with others. Be ambitious

PS – Image by Hugh MacLeod – Gapingvoid.com