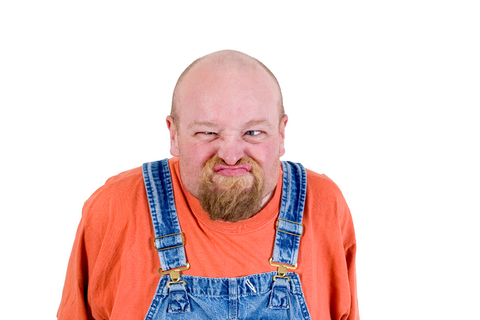 Today was great, but it wasn't funny.
It was great, because today was our 2 Year Anniversary as a business. And according to Dun & Bradstreet and INC. magazine, fifty percent of new businesses fail within their first two years of operation. So far so good I guess

Our business is really taking off now. And that is great. But it also gives some growing pains.
So today, I was grumpy bear. All day.
There was just too much to do.
Working on our new website, getting Steve's new blog live before he goes to the Eurocomm conference in Turin next week, sorting out planning for the next month (we made some promises

, figuring our my new project management tool, finding new office space (moving on up!) and maybe do a blog post too.
So none of these jokes by Google, Linkedin or Pirate Bay made me laugh.
But one man did.
By 'Introducing white space links'. Invisible advertising!
Good old Seth Godin. Thanks for your April Fools contribution.
I wonder if you were even joking.