I thought I'd post a visual post to finish this week! So here's 3 useful social media infographics I recommend you check out …
These images are just screenshots of details of the full image so you can see what's in them. To get a complete and hi-res infographic, click on the links in the text.
1. The conversation prism from Brian Solis: a great image and useful too! This shows the flow of social media. It shows that your brand sits at the centre of an ongoing conversation. And shows the different ways you can use social media. Grab the full version here.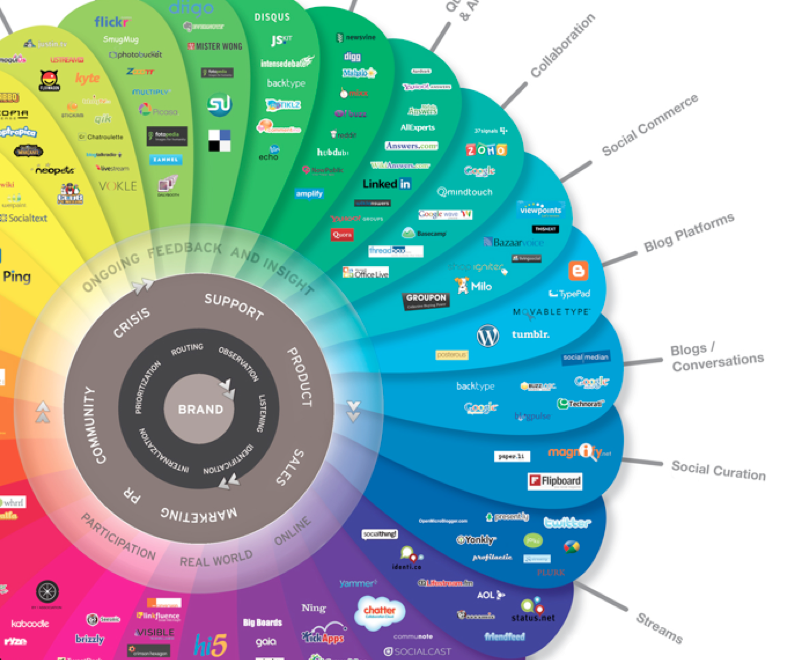 2. The CMO Guide to social media landscape: the 10 most popular social media channels and what they are best used for. See which channel is best for SEO as opposed to traffic! You can download a full sized version here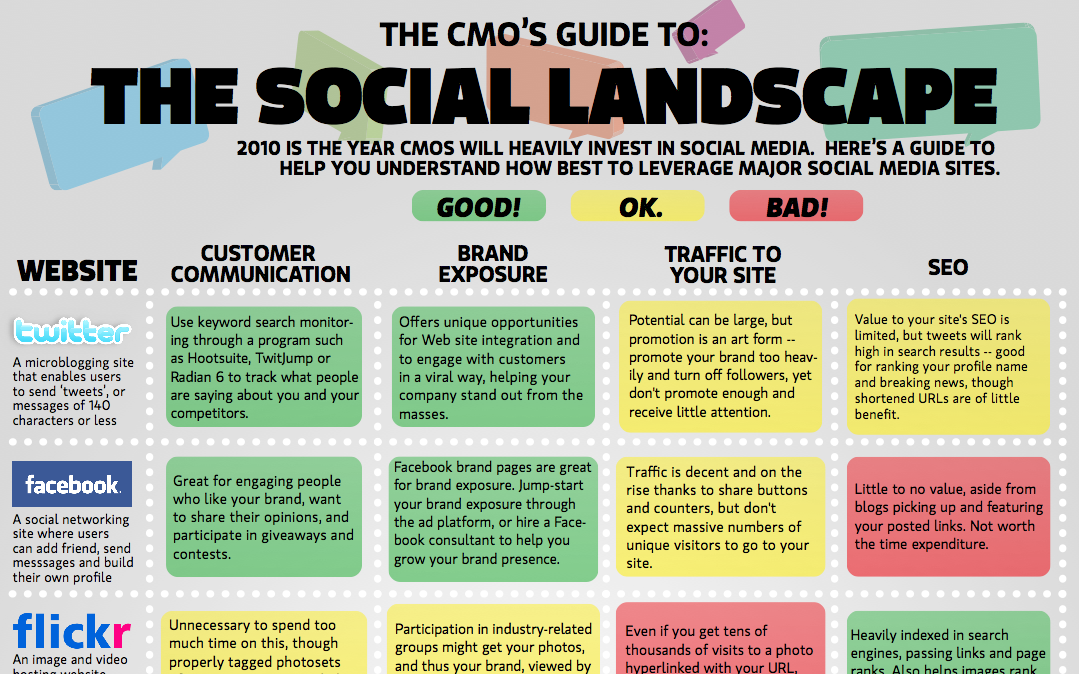 3. The social media effect: what happens when you hit publish on Twitter? Tracing the journey from Twitter through Stumbleupon, Facebook and how that ends up in search results. Nice! The full sized image is here.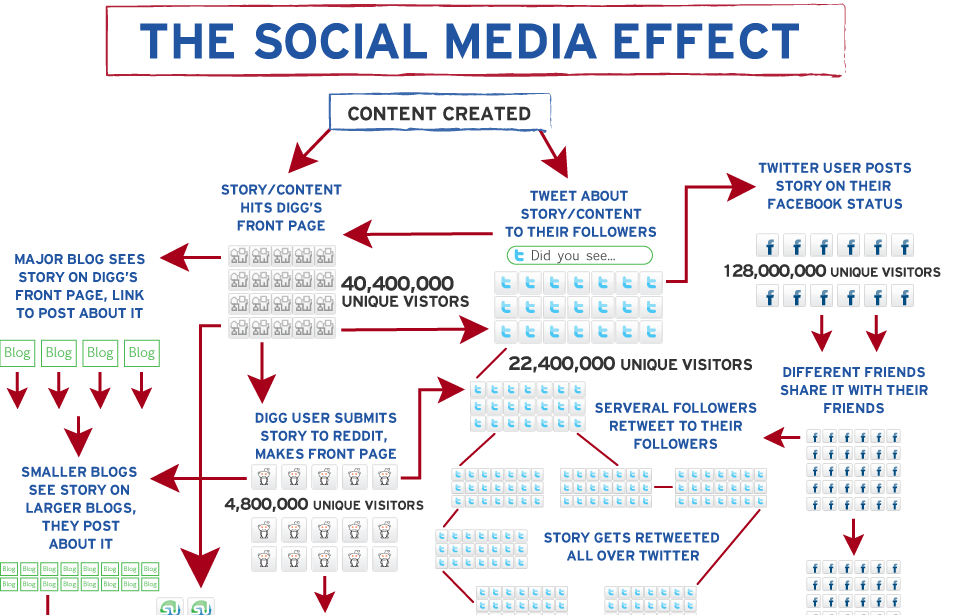 4. Social media demographics: a nice penn-olson infographic that does just what it says on the tin – who is using which channel the most. Full version here.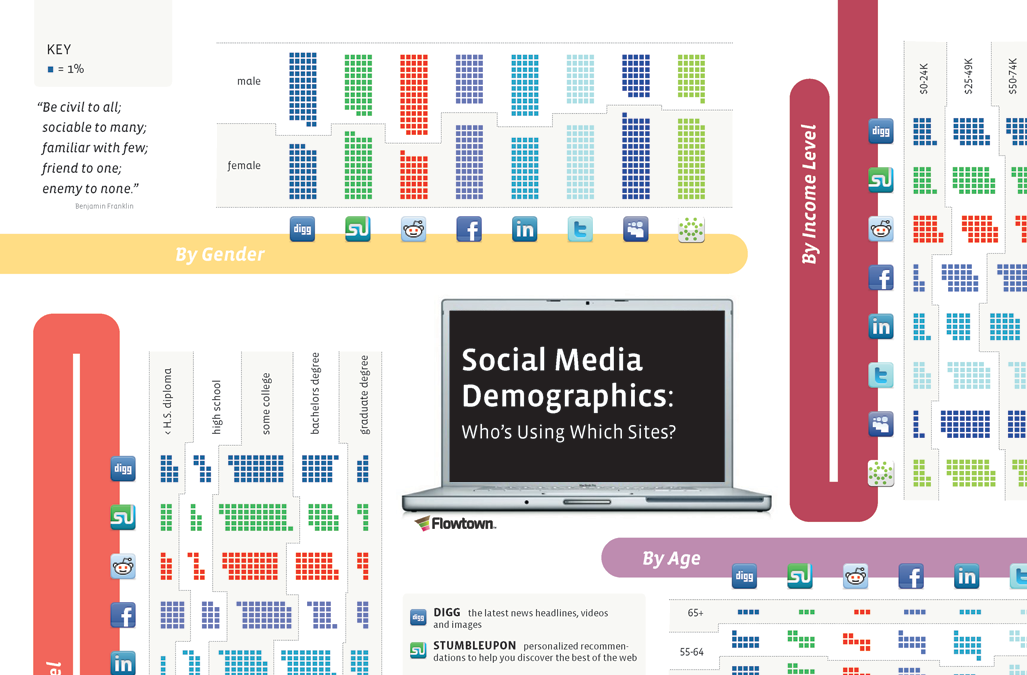 Enjoy!