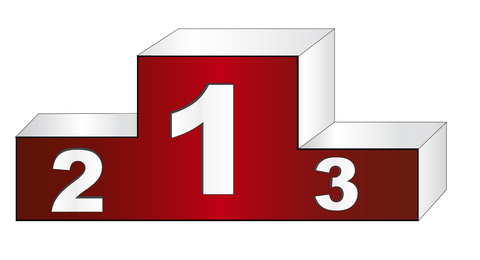 As a marketer on the social web, one of your first objectives is to be found by your potential clients.
And since search engine Google has a market share of 98% in The Netherlands, your website needs to rank high in Google.
But as the graph below indicates, ranking high in Google is not good enough. Nearly 88% of the clicks on Google Page 1 go to the websites that are on first, second and third place!
As a marketer, you will now start thinking of competition. Aren't the first three spots in Google already taken?
Answer: that depends on the keywords you are targeting.
You might not have a chance on one single keyword. But you just might have great chances on keyword phrases that contain two, three or four keywords.
Targeting Keyword Phrases, an example:
You might not be able claim the first spot in Google on a term like e.g. 'executive search'. But quite possibly you have great chances on e.g. "executive search prescreened management professionals".
People that are searching on these keyword combinations are looking for very specific information. This traffic is highly targeted! This means that this traffic is likely to convert much better!
Targeting keyword phrases is a great strategy. When I talk to new B2B clients, in 9 out of 10 cases, the market for keyword phrases that are relevant to their business is wide open!
Last month I wrote a post called 'Loving the Longtail – optimising your website or blog for keyword phrases'. It's worth checking out! Because there is no real prize for 4th place!